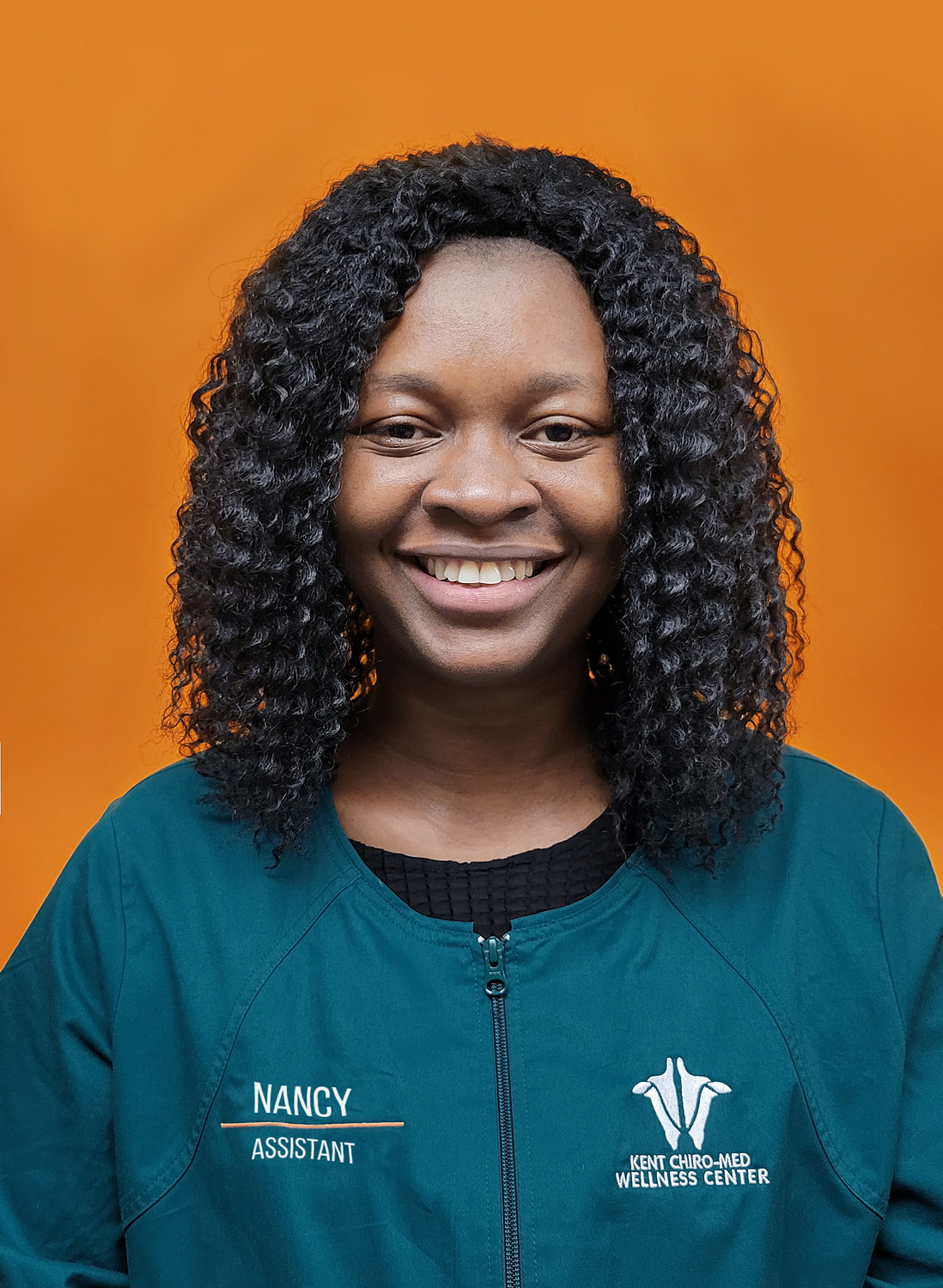 Meet Nancy, our Administrative Assistant!
Hello!
I am the resource person that welcomes you to the clinic (when you visit), schedules your appointments, speaks to you when you call the clinic, respond to your emails, handles payments, and follows up on you to ensure you meet up with your appointment. As your first contact point in the clinic, I help to ensure that you have a seamless, awesome experience.
Prior to joining Kent Chiro-Med Wellness Clinic in 2022, I worked as a client support officer at Pinecrest-Queensway Community Health Centre – Foster Farm, as well as an office administrator at Freshant Attorneys. I have a Bachelor's degree in English and Diploma in Communication.  
As an experienced administrative and customer service representative, I understand the importance of stress-free clinic experience to our clients and work every day with empathy, patience and kindness to ensure you leave the clinic with a smile.
I spend my spare time with my twin boys, create great memories with family and friends, as well as cook for the family. I also love to volunteer in community development initiatives.
My team and I are amazing; our priority is your well-being. I am happy working here!
She's Proudly Associated With