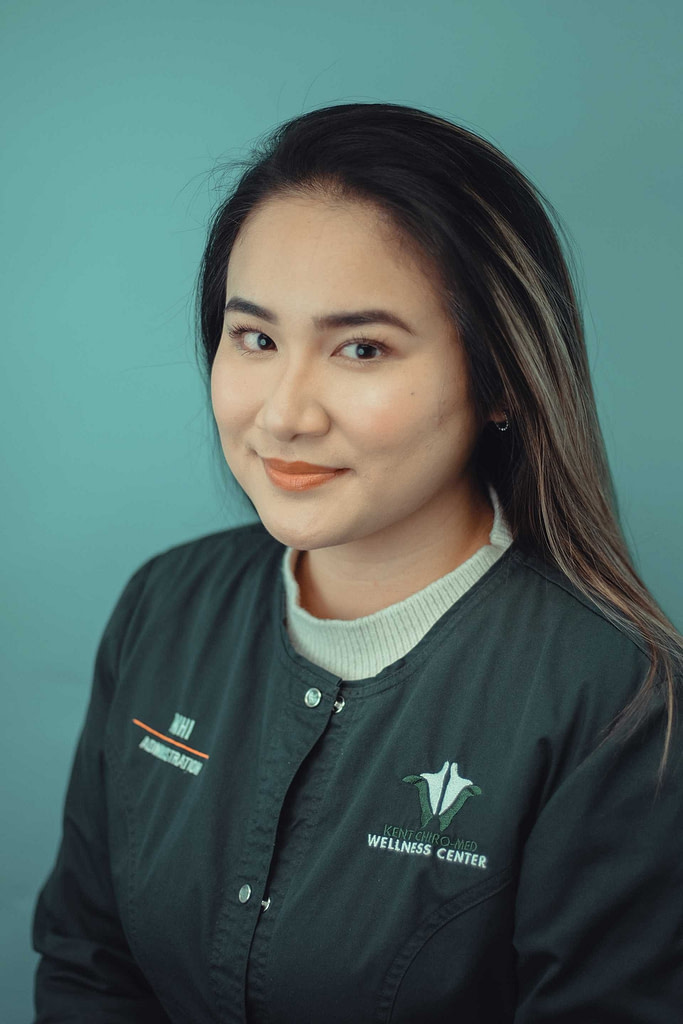 Nhi moved to Ottawa from Vietnam in 2011 to purse her studies and new life experience.
My name is Nhi Dang and I'm currently working as an administration assistant at Kent Chiro- Med Wellness clinic since January 2019.
 At the clinic, I handle your bookings and payments, welcome your arrival, help my office manager with her MVA tasks, and in charge of the clinic's social media accounts. I used to be afraid (or really afraid) of talking on the phone or in general with people that I don't know; however, I feel that I've grown so much since I started working for the clinic.
The reasons why I enjoy working here are I love helping people even though my part is so small compared to our practitioners, and everyone in the team makes me feel like I'm with my family. I love making small talks with the patients as I want to get to know them as friends and yet still stay professional at the same time. I believe that by creating a friendly, stress-free, and warm environment at the clinic, it will inspire our patients to reach their goals faster and help their minds to stay at ease when they come to the clinic.
She's Proudly Associated With