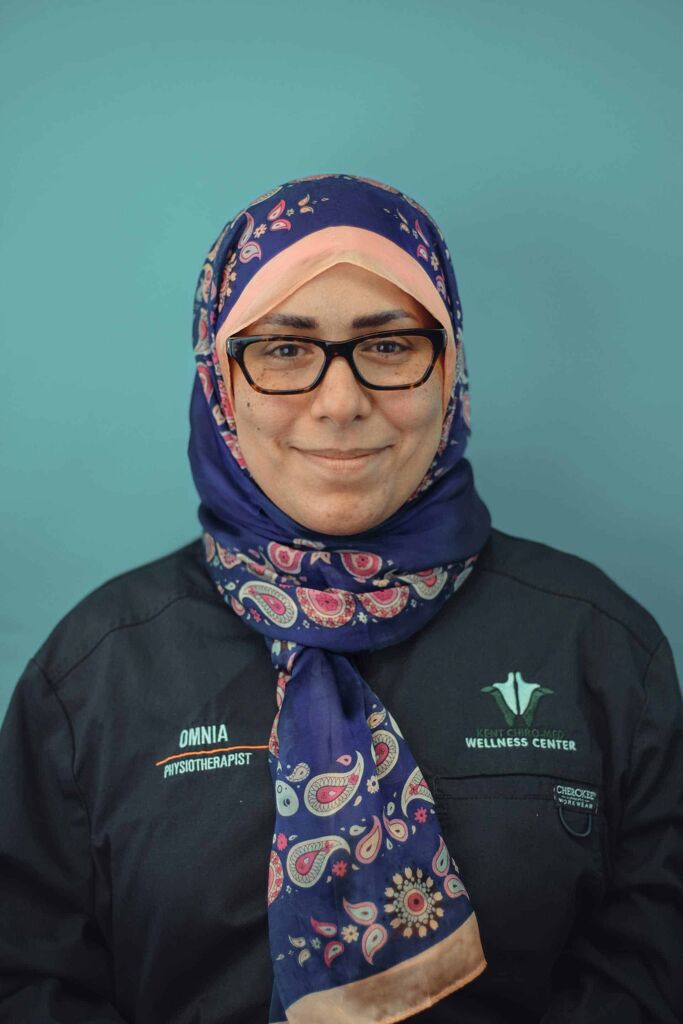 Offers services in: Arabic, English Omnia Aleraky obtained her Bachelor of Science degree in Physical Therapy from Cairo University in 1994.
She worked in both the public and private health care sector with a varied caseload including orthopedics, sports injuries, work accidents, motor vehicle accidents, women's health, Geriatrics and other neuro-musculoskeletal cases. In addition to her clinical work, she has been a clinical instructor and mentored Physiotherapy graduates in the Middle East and Canada. She completed her Master and Ph.D. in Physiotherapy from the same university.
Omnia has a strong interest in Orthopedic Biomechanics diagnosis and treatment. She has over 15 years of clinical experience working in the whole fields of physiotherapy (clinical, education, and research). Through these years of practice, she becomes committed to a high standard of care and firmly believes in tailoring her treatment plan to meet the client's specific functional goals.
She believes in improving her clinical skills with many postgraduate continuing education courses. She is certified in acupuncture, dry needling, fire cupping therapy, cold laser, Rocktape, spinal cord injuries, Graston technique. In addition to certification in Anatomy Trains and NKT I, II as advanced techniques used in pt's assessment and treatment.
Omnia is a leader in providing quality, patient-centred care. Her physiotherapy practice includes biomechanical evaluation of underlying signs and symptoms. She provides evidence-based treatment to correct underlying mechanical imbalances and promote patient independence. She feels the most important tool to give a client is education regarding their injury/condition so they may understand why they are in pain and therefore what can be done to resolve this.
Her main goal is that every patient left the clinic completely satisfied and empowered with adequate tools to maintain optimal function and prevent recurrence. "Everyone deserves to be best they can be when it comes to their rehabilitation program, and it is my job to help them get there."
He's Proudly Associated With