When she is not busy running her clinic, she enjoys socializing with her Persian community, spending time with her two boys and husband, playing piano and traveling.
She is currently a member of the College of Chiropractors of Ontario, Canadian Chiropractic Association and Ontario Chiropractic Association.
Dr. Maryam Hassanzadeh is the clinical director at Kent Chiro-Med Wellness Clinic.
She holds an academic degree in Chiropractic from the New York Chiropractic College. Her clinical role in the clinic is to balance a complex range of strategic, operational and clinical responsibilities. Alongside this role, Dr. Hassanzadeh also provides chiropractic care in a multi-lingual setting (English, Farsi and Spanish) to those suffering from a variety of musculoskeletal conditions, notably those related to repetitive strain injuries and postural dysfunctions.
She expresses high interest in assessing, diagnosing, and managing pregnancy-related pain such as low back pain, groin pain, and sciatica. She also loves to look after pediatric and senior cases, with knowledge to improve and maintain functionality. Dr. Hassanzadeh utilizes a wide range of manual techniques such as Chiropractic Adjustments, Medical Acupuncture , Graston® Technique, Soft Tissue Therapy, Shockwave Therapy®, Electrical Modalities, Exercise Prescription and Patient Education.
With her kind personality, genuine passion for caring, and high interest in educating her patients, Dr. Hassanzadeh is focused on helping patients overcome their injuries, achieve improved health and reach their full potential. She also cares and mentors for all her team, including health care providers and administrative staff.
Offers services in: English, Farsi, Spanish.
She's Proudly Associated With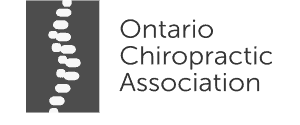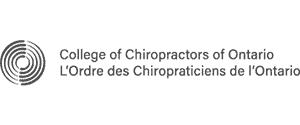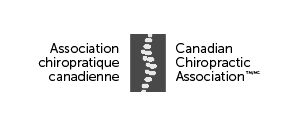 Join many others in healing

Kate Croteau
Absolutely amazing! I'm so glad that I found a place where I felt comfortable and Ramy does excellent work! This was my first time going to see a chiropractor so I was very nervous and skeptics, but they did not disappoint one bit! Excellent customer service and everyone is very friendly and helpful. Couldn't be happier with my experience!
Read on Google

Yadollah Parmoun
I was suffering from severe pain around my neck and down to my back for a year, which was caused by hard physical work and incorrect lifestyle. The pain had limited my activities considerably. Prior to me, my family had a very satisfactory experience with the Clinic, and were especially talking about Dr. Maryam Hassanzadeh's expertise, experience, and devotion to ...
Read on Google

Daniel Bermel
As an athlete, I've been seeing Ghaith for a hip impingement injury that was restricting me from sports/workouts. Ghaith helped me get back in the action! Its always a pleasure seeing him, as he's friendly & enthusiastic, he genuinely enjoys explaining the mechanics of the injury and discussing the big picture theory (which I love as a bit of a nerd & athlete). Thanks Ghaith & Kent Chiro-Med!
Read on Google