Sports Physiotherapy Ottawa
We're an Ottawa multidisciplinary clinic offering sports physiotherapy to improve athletes' abilities and performance.
Treating Sports Injuries in Ottawa
Whether you're an elite athlete or an intramural legend, sports injuries can occur at any given moment. Injuries can happen for a variety of reasons including: muscle imbalance, improper technique, trauma, overtraining, prior injuries, etc. Due to a higher level of performance, athletes require special attention as they put extra demand on their bodies, which can stress the joints, bones and muscles to the limit. Injured athletes need immediate care from a Physiotherapist to recover as fast as possible. Our team of professional Physiotherapists are highly experienced, and have provided top-quality sports Physiotherapy services to athletes from Team Canada to local sport leagues! Visit our clinic to see how passionate our physiotherapists are to help get you back to your A game!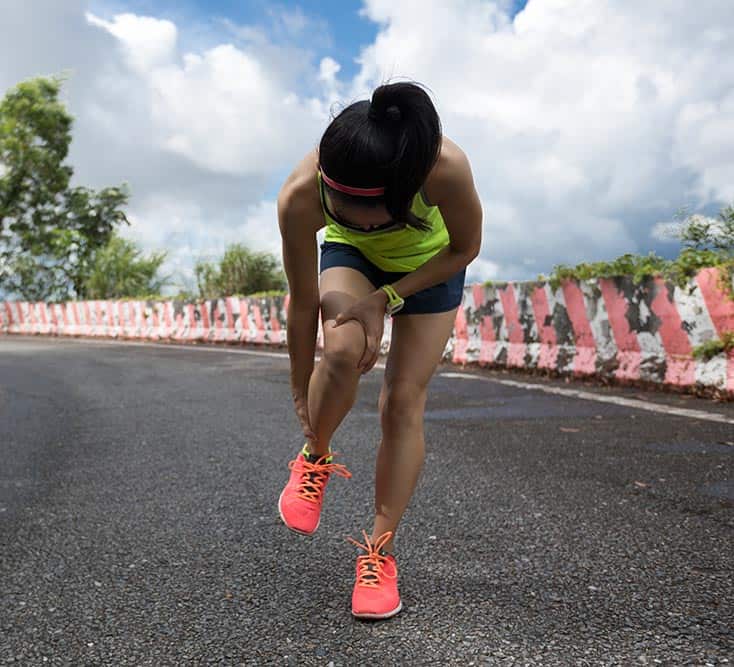 During impact, sudden change of direction, or accidental slips, your ligaments will try to protect your joints from permanent injuries. If the injury is severe enough, the ligament can sprain or eventually tear. Ligaments of the knee and ankle are the most common ligaments to injure during contact sports and in any sport that has a lot of quick movements.
The meniscus is the impact absorbing cartilage in the knee, which is most often torn with an aggressive plant and twist movement. This type of injury can result in instability, knee locking and pain, and can be quite debilitating.
Individuals who do a lot of sprinting, lunging or jumping can find themselves with a hamstring strain. The muscles and tendons that run from the back of the thigh to the knee can only stretch so far before they give out. Recovery time depends on the severity of the strain.
Medial tibial stress syndrome, commonly referred to as "shin splints", is pain that occurs in the lower legs due to repetitive tugging and inflammation of the muscles that insert on the shins. This is a common injury in athletes who engage in sports that involve a lot of running or uphill training.
Torn/Impinged Rotator Cuff
The rotator cuff is a group of muscles in the shoulder that controls and stabilizes the joint's movement. When the rotator cuff is injured, the shoulder can become very painful, stiff and dysfunctional. Overhead athletes, such as baseball players, volleyball players, badminton players, tennis players and swimmers, are prone to this injury.
Groin pulls happen when your inner thigh muscles are overstretched. Pain in the groin and the inside thigh are indicators that something is wrong. This injury is common in sports that require a lot of side-to-side movement or continuous changing of direction.
No matter what the injury, Kent Chiro-Med has the staff and expertise to help you improve your body function and mobility. Our team of chiropractors and physiotherapists will assess your situation and chart out a plan to restore you from your injury.
Sports Physiotherapy Services FAQs
Custom Tailored Treatment Plans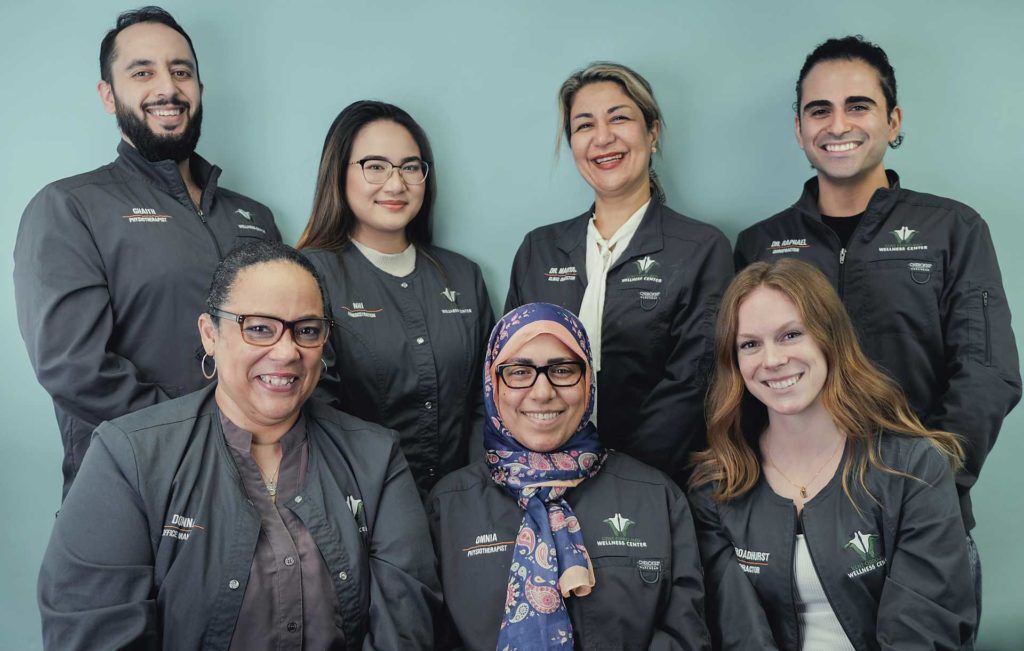 You might not think about how often you move your shoulders until they start to give you pain. The shoulder is the most mobile joint in the body and is subject to a wide range of injuries and conditions
Chiropractors, Physiotherapist, Friendly Administrative Staff
Our treatments are done in private rooms and not open spaces.
We are proud to support a 5-Star Google and FaceBook rating from our patients.
Book your appointments yourself. View your invoices, future and past appointments and more.
Conveniently located in downtown Ottawa. Free street and building parking.
Our team is available evenings and Saturdays for your convenience.
The healing power of a diverse team
In one location, we offer many different services and treatments. We sell equipment, orthotics, give home-care advice, and do stretches.
Related Terms
physical therapy
sports physiotherapist
physical therapist
sports physical therapy
sports physical therapist
sports medicine
sports physio
Join many others in healing

Kate Croteau
Absolutely amazing! I'm so glad that I found a place where I felt comfortable and Ramy does excellent work! This was my first time going to see a chiropractor so I was very nervous and skeptics, but they did not disappoint one bit! Excellent customer service and everyone is very friendly and helpful. Couldn't be happier with my experience!
Read on Google

Yadollah Parmoun
I was suffering from severe pain around my neck and down to my back for a year, which was caused by hard physical work and incorrect lifestyle. The pain had limited my activities considerably. Prior to me, my family had a very satisfactory experience with the Clinic, and were especially talking about Dr. Maryam Hassanzadeh's expertise, experience, and devotion to ...
Read on Google

Daniel Bermel
As an athlete, I've been seeing Ghaith for a hip impingement injury that was restricting me from sports/workouts. Ghaith helped me get back in the action! Its always a pleasure seeing him, as he's friendly & enthusiastic, he genuinely enjoys explaining the mechanics of the injury and discussing the big picture theory (which I love as a bit of a nerd & athlete). Thanks Ghaith & Kent Chiro-Med!
Read on Google
What time works best for you?
9 AM – 6 PM
9 AM – 3 PM
Closed