Sports Physiotherapy Ottawa
We're a Ottawa physiotherapy clinic offering sports physiotherapy treatments as a type of therapy that focuses on improving the abilities of athletes to improve their performance.
Treating Sports Injuries in Ottawa
Whether you're an elite athlete or an intramural legend, sports injuries can occur at any given moment or time. That can happen due to lack of training, bad technique, trauma, overtraining or past medical history. In general, there are a few common injuries that all athletes should be aware of.  Due to a higher level of performance, athletes require special attention as they put extra demand on their bodies. This can stress the joints, bones and muscles to the limit. Injured athletes need immediate care from a physiotherapist to have a fast recovery. Our team of professional physiotherapists is highly experienced, and they provide top quality sports physiotherapy services to patients over the years. Let's visit our clinic to see how passionate our physiotherapists are to treat them properly.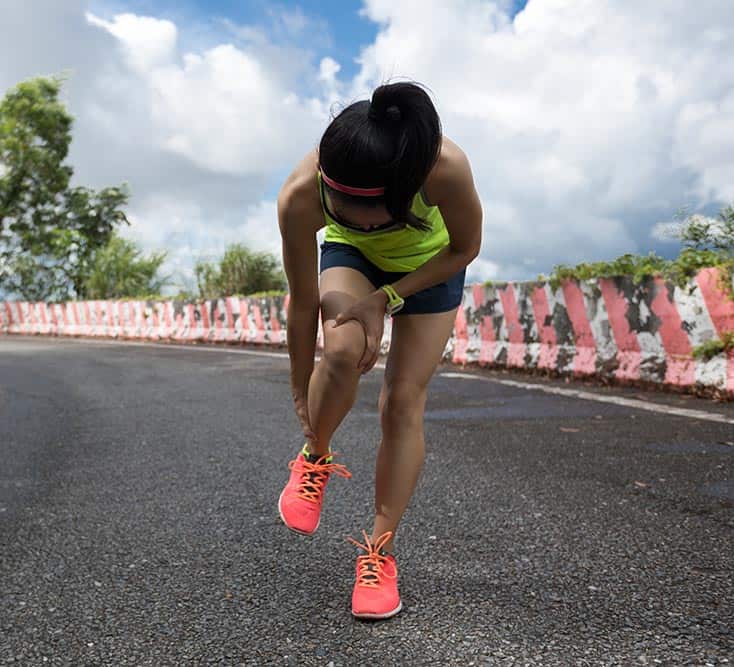 During impact, sudden change of direction, or accidental slips, your ligaments will try to protect your joints from permanent injuries. If the injury is severe enough, the ligament can sprain or eventually tear. Ligaments of the knee and ankle are the most common injuries in contact sports, but also in any sport that has a lot of quick movements.
The meniscus is the impact of absorbing cartilage in the knee, which is most often torn with an aggressive plant and twist movement. This injury can be quite debilitating, with instability and locking of the knee being felt.
Individuals who do a lot of sprinting, lunging, or jumping can find themselves with a hamstring strain. Those tendons that run from the back of the thigh to the knee can only stretch so far before they give out. Recovery time depends on the severity of the strain.
This pain is found in the front of the lower legs (inflammation of the muscle around your shinbone). Those who engage in sports that require a lot of running or uphill training are prone to this injury.
Torn/Impinged Rotator Cuff
The rotator cuff is a set of muscles in the shoulder that controls and stabilizes the movement of the joint. Once injured, the shoulder becomes stiff, with sudden sharp pains when moving the arm in certain directions. Baseball players, Volleyball players, Badminton players, swimmers, and other sports requiring constant shoulder movement are prone to this injury.
Groin pulls happen when your inner thigh muscles are overstretched. Pain in the groin and the inside thigh are the indicators that something is wrong. This injury is common in sports that require a lot of side to side movement, or continuous changing of direction.
No matter what the injury,
Kent Chiro-Med
has the staff and expertise to help you to improve your body function and mobility. Our team of chiropractors and physiotherapists will assess your situation and chart out a plan to restore you from your injury.
Sports Physiotherapy Services FAQs
We provide a 15 minutes complimentary consultation in our clinic. This is the perfect opportunity to visit our clinic, learn about our services, and have a quick discussion with your practitioner who will then be able to determine whether your injuries can be fixed with chiropractic and/or physiotherapy care.
We always take into account our athletes' pain tolerance. Some athletes can handle intensive treatment while others require a couple of sessions before the treatments are well tolerated. We always establish a baseline tolerance with all of our patients. By providing that reference, our practitioners can monitor how their athletes respond after the first appointment of chiropractic or physiotherapy care. If soreness, achiness, redness and some mild bruising are well tolerated, practitioners are able to advance through their treatments' intensity – always gradually. We always take into account our patients' comfort level. Because the treatments can be intensive, we do not normally treat every injury at the first visit. This will allow two things: (1) proper recovery of the treated area in between appointments and (2) a chance to treat different areas on different days to allow the previously treated area to recover, maximising the chances of a faster and more efficient recovery.
Manual practitioners who treat athletes are required to focus on a lot of details when it comes to sports injuries. Our team of physiotherapists spend between 30-45 minutes on each athlete to properly address many issues including muscle stiffness or weakness, restricted range of motion, fascia and scar tissue restrictions, joint tenderness and restriction and much more. By choosing both chiropractic and physiotherapy care, athletes can rest assured that: (1) they can be back in no time to their athletic performances since chiropractic care will manage their immediate pain and get it out of the way and (2) they have access to regularly updated physiotherapy health care with one of our physiotherapists who will be in charge of making sure their current exercise regimen matches their current status of recovery and progress. By getting the best of the two worlds, our athletes do report high satisfaction and happiness with this approach. If you are looking for sports physiotherapists in Ottawa, Ontario, please feel free to contact us to book an appointment.
Custom Tailored Treatment Plan
You might not think about how often you move your shoulders until they start to give you pain. The shoulder is the most mobile joint in the body and is subject to a wide range of injuries and conditions.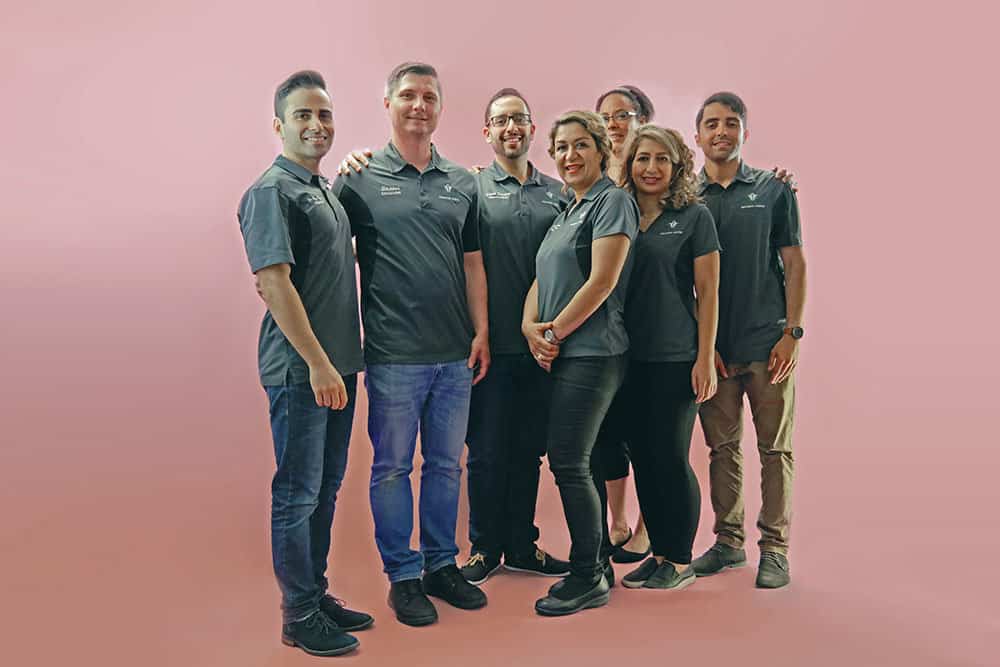 Chiropractors, Physiotherapist, Friendly Administrative Staff
Our treatments are done in private rooms and not open spaces.
We are proud to support a 5-Star Google and FaceBook rating from our patients.
Book your appointments yourself. View your invoices, future and past appointments and more.
Conveniently located in downtown Ottawa. Free street and building parking.
Our team is available evenings and Saturdays for your convenience.
The healing power of a diverse team
We provide multiple services & treatments all-in-one location. We sell equipment, orthotics, give home-care advice and stretches.
Join many others in healing

Kate Croteau
Absolutely amazing! I'm so glad that I found a place where I felt comfortable and Ramy does excellent work! This was my first time going to see a chiropractor so I was very nervous and skeptics, but they did not disappoint one bit! Excellent customer service and everyone is very friendly and helpful. Couldn't be happier with my experience!
Read on Google

Yadollah Parmoun
I was suffering from severe pain around my neck and down to my back for a year, which was caused by hard physical work and incorrect lifestyle. The pain had limited my activities considerably. Prior to me, my family had a very satisfactory experience with the Clinic, and were especially talking about Dr. Maryam Hassanzadeh's expertise, experience, and devotion to ...
Read on Google

Daniel Bermel
As an athlete, I've been seeing Ghaith for a hip impingement injury that was restricting me from sports/workouts. Ghaith helped me get back in the action! Its always a pleasure seeing him, as he's friendly & enthusiastic, he genuinely enjoys explaining the mechanics of the injury and discussing the big picture theory (which I love as a bit of a nerd & athlete). Thanks Ghaith & Kent Chiro-Med!
Read on Google
What time works best for you?
Monday
Tuesday
Wednesday
Thursday
Friday
Saturday
Sunday
9 AM – 6 PM
9 AM – 3 PM
9 AM – 6 PM
9 AM – 6 PM
9 AM – 3 PM
9 AM – 3 PM
Closed