Sports Physiotherapy Treatment In Ottawa
Whether you're an elite athlete or an intramural legend, sports injuries can occur at any given moment. Sport Injuries can happen for a variety of reasons including: muscle imbalance, improper technique, trauma, overtraining, prior sport injuries, etc. Due to a higher level of performance, athletes require special attention as they put extra demand on their bodies, which can stress the joints, bones and muscles to the limit. Injured athletes need immediate care from a Physiotherapist to recover as fast as possible. Our team of professional Physiotherapists are highly experienced, and have provided top-quality sports Physiotherapy and massage therapy services to athletes from Team Canada to local sport leagues! Visit our clinic to see and learn how passionate our physiotherapists are to help get you back to your A game!
We're an Ottawa multidisciplinary clinic offering sports physiotherapy to improve athletes' abilities and performance.
Book Your Sports Physiotherapist Appointment Today
Sports Physiotherapy Treatments
Sports Physiotherapy Services
Common Sports Injuries in Ottawa
Sports Physiotherapy For Ligament Sprain
Ligaments of the knee and ankle are the most common ligaments to injure during contact sports. During impact, sudden change of direction, or accidental slips, your ligaments will try to protect your joints. If the injury is severe enough, the ligament can sprain or eventually tear.
Sports Physiotherapy For Meniscus Tear
The meniscus is the impact absorbing cartilage in the knee, which is most often torn with an aggressive plant and twist movement. This type of injury can result in instability, knee locking and pain, and can be quite debilitating.
Sports Physiotherapy For Hamstring Strain
Individuals who do a lot of sprinting, lunging or jumping can find themselves with a hamstring strain. The muscles and tendons that run from the back of the thigh to the knee can only stretch so far before they give out. Recovery time depends on the severity of the strain.
Sports Physiotherapy For Shin Splints
"Shin splints" is pain that occurs in the lower legs due to repetitive tugging and inflammation of the muscles. This is a common injury in athletes who engage in sports that involve a lot of running or uphill training. Medial tibial stress syndrome is also known as "shin joint pain".
Sports Physiotherapy For Torn/Impinged Rotator Cuff
The rotator cuff is a group of muscles in the shoulder that controls and stabilizes the joint's movement. Overhead athletes, such as baseball players, volleyball players, badminton players, tennis players and swimmers are at an increased risk of injuring their rotators.
Sports Physiotherapy For Groin Strain
Groin pulls happen when your inner thigh muscles are overstretched. Pain in the groin and the inside thigh are indicators that something is wrong. This injury is common in sports that require a lot of side-to-side movement or continuous changing of direction.
Athlete, Sports Injury Solutions in Ottawa
No matter what the injury, Kent Chiro-Med has the staff and expertise to help you improve your body function and mobility. Our team of chiropractors and physiotherapists will assess your situation and chart out a plan to restore you from your injury.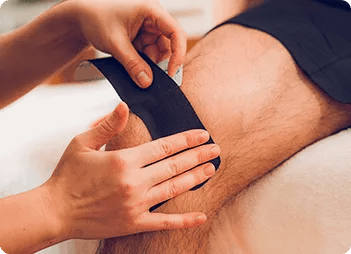 Sport Physiotherapy Treatment Taping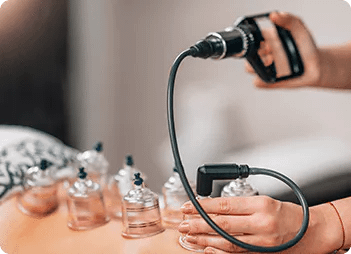 Sport Physiotherapy Treatment Cupping
Sports Physiotherapy Ottawa
We're an Ottawa multidisciplinary clinic offering sports physiotherapy to improve athletes' abilities and performance.
Custom Tailored Treatment Plans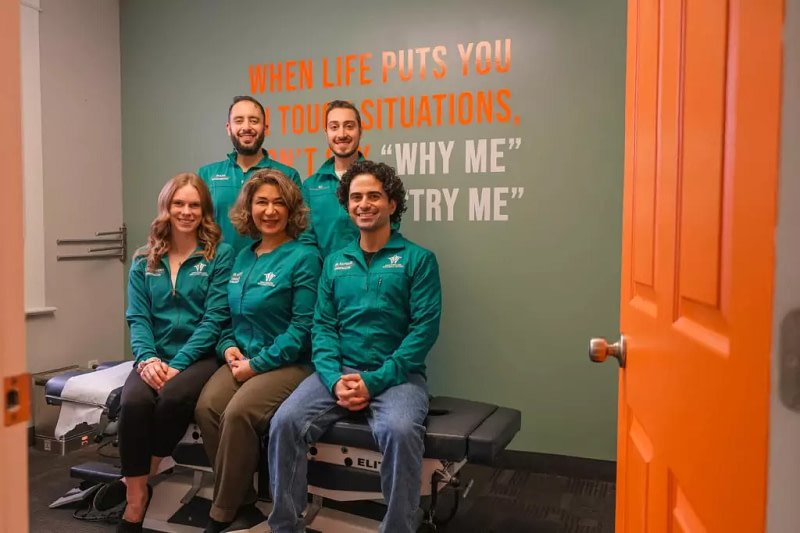 Chiropractors, Physiotherapist, Friendly Administrative Staff
What time works best for you?
9 AM – 6 PM
9 AM – 3 PM
Closed