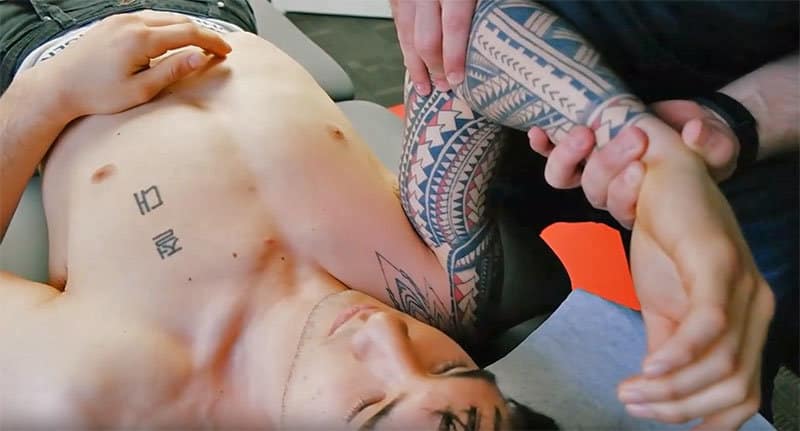 One of the biggest reasons people go to a Physiotherapist is because they're in pain. This pain may be due to various reasons, whether it's hurting an ankle, falling on ice, having a sore neck, back or shoulder and not knowing why. Some have an ongoing condition that they want to better manage.
If you have a health issue that is restricting your ability to move at your maximum potential, Physiotherapy can help.
Physiotherapy
We have a physiotherapist who specializes in
Balance and Agility Training,
Muscle Strengthening
Ergonomic Assessment
Gait Assessment
Joint Mobilization
Myofascial Release Therapy
Neuromuscular Facilitation
Trigger Point Relief
Acupuncture
Electrical Modalities
Who should see a Physiotherapist?
Physiotherapists can help when movement and function are threatened by ageing, injury, diseases, disorders, conditions or environmental factors. They care for people of all ages and abilities, from babies to athletes to seniors and pregnant women. If you are suffering from a muscle strain, recovering from surgery or a motor vehicle accident, or if you just want to incorporate more physical activity into your life, Physio can help.
Physiotherapists have been a staple in the healthcare system to manage and treat a wide range of conditions, which include but are not limited to:
Neuromusculoskeletal (low back pain, shoulder impingement, osteoarthritis, sports injuries i.e. ligament sprain or tear, muscle strain, tennis elbow, tendonitis, etc.)
Neurological (stroke, spinal cord injuries, Parkinson's, multiple sclerosis, fibromyalgia)
Cardiovascular (chronic heart disease, rehabilitation after heart attack)
Respiratory (asthma, chronic obstructive pulmonary disease, cystic fibrosis)
How is Physiotherapy Covered?
It depends on the provinces. In Ontario, physiotherapy care can be claimed under personal or group health insurance, in a package that is separate or combined with other care such as chiropractic care. It is your responsibility to inquire about that with your insurance company before financing your treatments. The government is investing in physiotherapy, giving 90,000 more seniors and eligible patients access to publicly funded clinic-based services in more communities across the province. The publicly funded clinics is divided in areas of the province represented by Local Health Integration Networks (LHINs). If you are financially restricted and you still need physiotherapy care, we will follow-up with your family doctor to see if you can be eligible for a referral to one of the OHIP-funded clinics to resume physiotherapy care. Due to high demand for OHIP-funded physiotherapy care, keep in mind that your name will be on a waiting list.
Please click here to download and print the new patient form for Physiotherapy services.
Shoulder Impingement: How to Avoid It at the Gym
Physiotherapist Ghaith informs us how we can can prevent shoulder impingement during our workout. Take a look at it!