Foot Clinic Ottawa: Affordable Rates, Expert Physiotherapy Services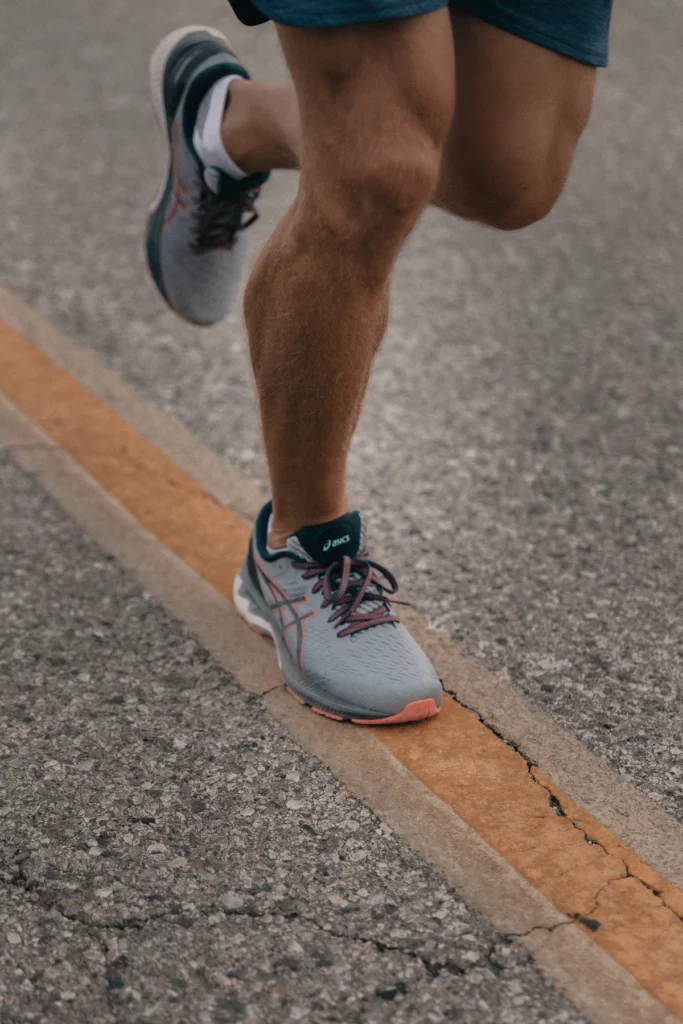 Do you suffer from chronic foot pain? Are you wondering what might be causing your foot pain? After a wrong diagnosis and ineffective treatment by several foot specialists, you might be wondering that you have lost all hope. Kent Chiro Med offers state of the art foot care, pain during flat feet, diabetic foot care, plantar warts, and foot related concerns at Ottawa. The causes of foot pain could be various such as osteoarthritis, fracture, sprain or tendonitis. If it has been consistently hurting you, don't hesitate to call us at Ottawa foot health centre.  
Kent Chiro-Med is a renowned Ottawa foot clinic known for its excellent care and effective treatments. Our patients are referred to us by various specialists in podiatric medicine. We take pride in providing top-notch rehabilitation services for foot disorders and providing quality foot care. If you are suffering from tendonitis, osteoarthritis, or injury, don't hesitate to call our foot specialist today. 
Physiotherapy plays an important role in the management of foot pain. At Kent Chiro-Med, our experienced and knowledgeable physiotherapists provide a comprehensive assessment of foot pain. This assessment includes but is not limited to postural assessment, gait analysis, assessment of joint mobility, and strength assessment. We also provide a complete treatment that includes manual therapy, exercise prescription, orthotics and use of modalities such as shock wave therapy or ultrasound. Don't let your foot pain slow you down.  
Our feet allow us to align and stabilize our body. If the feet are not aligned properly, the biomechanics of the entire body will be altered. A physiotherapist can help mobilize, align, strengthen or train the foot and ankle complex. He will also address physical compensations that might have resulted.
 At foot clinic Ottawa, we specialize in a variety of traditional, holistic, healing practices. 
Our staff has decades of combined experience that allows us to provide one-on-one treatment for various disorders. Our private rooms offer peaceful and tranquil settings in a safe environment. We also aim at making pain-free living a reality in your life. 
What are the common types
of foot pain treated at Foot clinic Ottawa? 
Some of the common causes of foot pain include overuse injury, conditions that can cause inflammation to various areas of the foot. Some common areas of foot pain treated through physiotherapy are the following: 
The heel plays an important role in supporting the arch of the foot and absorbing the shock and stress of walking and running. It provides the insertion point for the strongest tendon, the 
Achilles tendon, that flexes and extends the ankle joint. Common causes of heel pain include Achilles Tendonitis, heel spurs and Bursitis. Achilles Tendonitis is an inflammation of a muscle that connects the calf to the heel bone. This condition is common among the runners who suddenly increase the intensity or duration of their runs.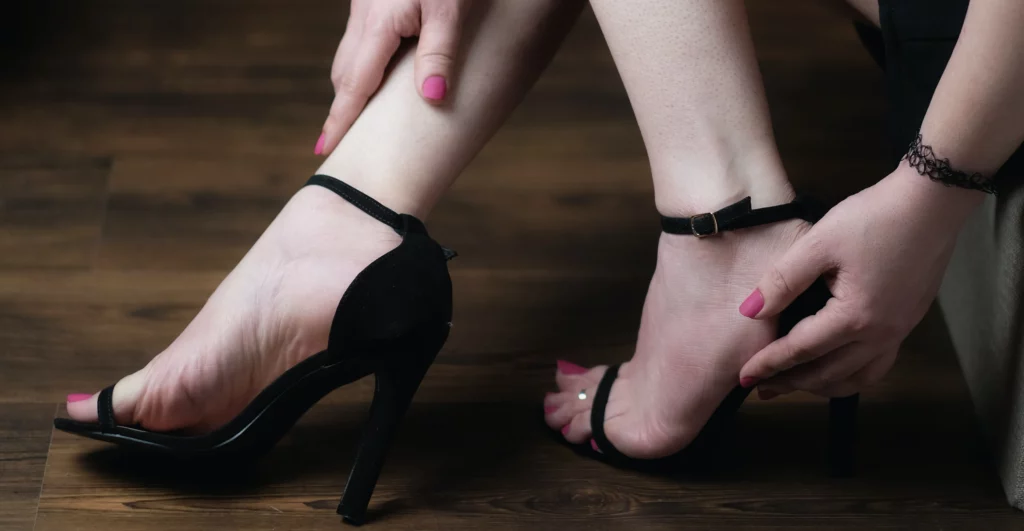 The foot has three arches that are formed by the tarsal and metatarsal bones of the foot and supported by the muscles and ligaments of the foot. The arches shape is designed as a spring and bears the weight of the body in standing. The shape of the arch provides flexibility to the foot and helps in pressure distribution. Some of the common causes of foot pain include:
Plantar fasciitis 
Stress fractures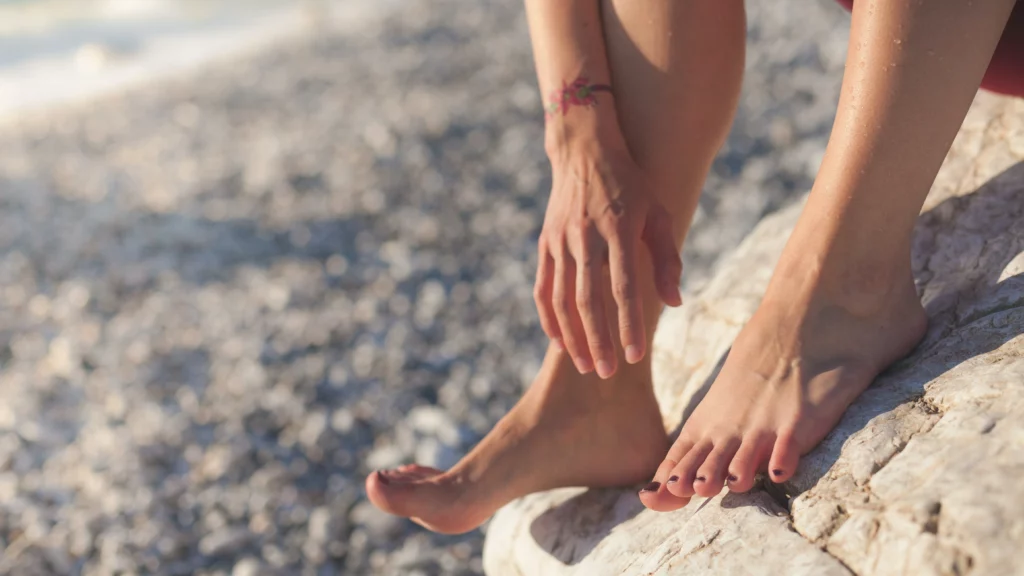 The forefoot and toes help in pushing off or propulsion phases of gait. They help to move the body forward and to balance the body during static standing and movement. Some of the common causes of foot pain and toe pain are: 
Metatarsalgia 
Morton's Neuroma 
Sesamoiditis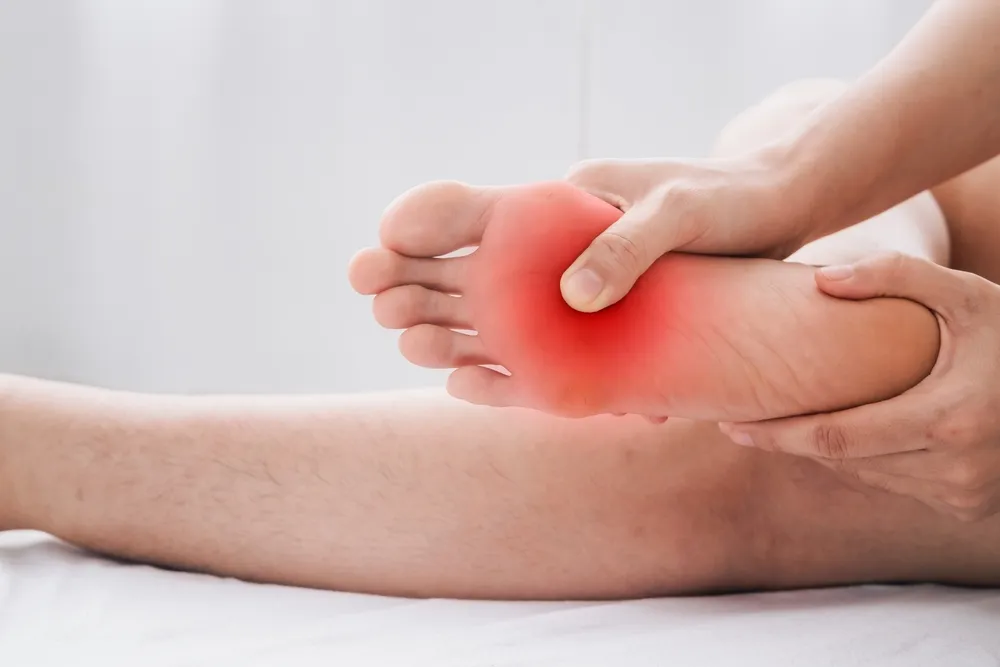 How does the foot clinic Ottawa work? 
First, we diagnose the cause of your foot pain. Our physiotherapists discuss a treatment plan and implement it immediately. We also discuss our strategies to manage foot pain. 
We stand out because of our holistic approach. We understand that no two patients are alike so we take time to know you and understand your problem. We take into account your health conditions as well as your lifestyle and suggest exercises accordingly. 
How can I contact Kent Chiro-Med Wellness Clinic?
You can reach us by phone at 613-695-8600 or by email at info@kentchiromed.com.
Say Goodbye to
Pain and Hello to Relief
Tired of chronic pain? Kent Chiro-Med can help.

Our experienced chiropractors offer non-invasive relief with personalized plans, flexible scheduling, and a welcoming clinic.

Don't let fear stop you - schedule your appointment for a better life.