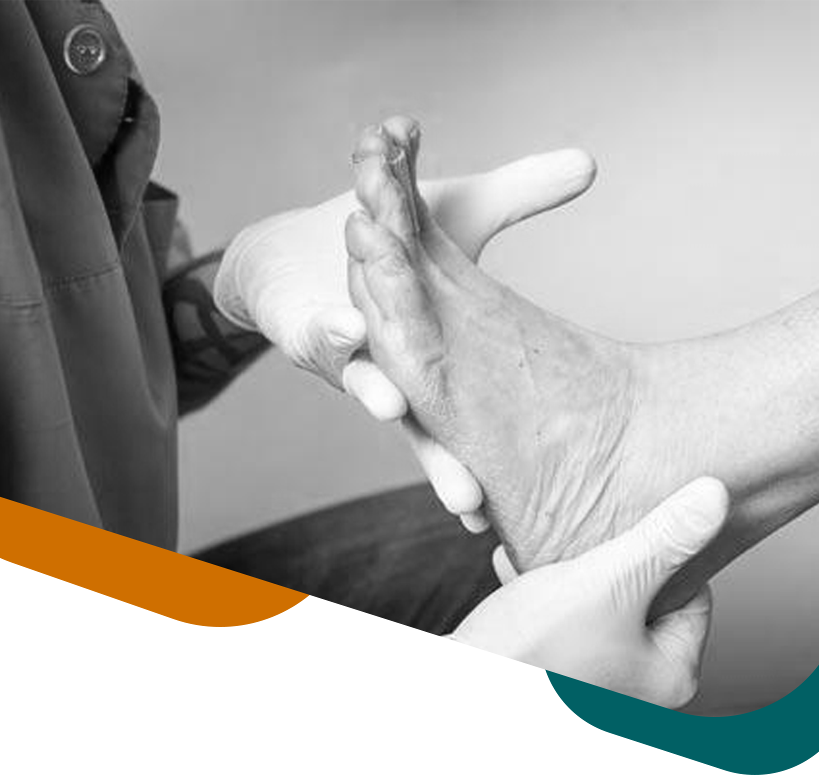 Learn why we're the place to get custom Orthotics in Ottawa
Custom orthotics
are not only useful to treat foot pain, but are also helpful to maximise proper alignment of your body. Every patient's feet shape and alignment are different; therefore, when it comes to designing proper orthotics, we have to take the uniqueness of these factors into consideration. There are many ways in which custom orthotics can help you. They are good for:
How are your custom orthotics designed? What makes them unique compared to other clinics?
Most of the time, patients do not know that they need custom orthotics. During the physical examination, your physical therapist is able to pick up on certain ailments that warrant attention. Some of the most common findings are flat feet (overpronation), excessively high arches (oversupination), knee deformities, bunions, degenerated big toe (hallux valgus and/or rigidus), calcaneal fat pad irritation, plantar fasciitis, leg length discrepancies, aberrant walking patterns, etc. You may be coming to the clinic to resolve knee pain only to discover that it has been made worse due to severe flat feet, for example. That's when custom orthotics can do wonders!
There are 2 ways that we design custom orthotics at Kent Chiro-Med Wellness Clinic: digital (2D) and foam impression (3D). Certain insurance companies may require a certain method in order to provide reimbursement, which is why we offer both methods to our patients.

Our fitting appointment is complementary and lasts approximately 15 minutes. This appointment is important as it is required to gather data collection from your feet or create a foot impression. A report of findings and opportunity for Q & A is provided for the patient afterwards.
How long will it take for a custom orthotics to be completed?
Once the data collection is obtained and analysed, the practitioner will design the orthotics, taking into consideration many factors: your activity level, your diagnosis, your weight, the severity of your pain, and etc. They will submit the results and corrections to The Orthotic Group Company in Toronto. They are an incredible company that specializes in designing a wide array of custom orthotics for people of all ages. Custom orthotics created using the digital 2D impression takes 1.5 to 2 weeks to arrive at the clinic, while foam 3D impressions may take a little longer due to shipping reasons. We will notify you when your orthotics arrive at the clinic.
I received a call that my orthotics are now in your clinic. What's the next step?
Once your orthotics arrive, you need to come to the clinic and test them with your practitioner. They will provide you with instructions on how to take care of them. Here is a video that will also teach you how to maintain your orthotics.
What can I expect when I start wearing my orthotics?
It is common for patients to ask us "how long will it take to adjust to my orthotics?" Every patient is unique and the answer is not always straightforward. Some patients adapt faster than others. However, in general, we can expect that it will take 2 weeks for most patients to adjust to their orthotics. Adapting to the new orthotics takes time. You should never rush this process. In order to break in new orthotics comfortably, we advise our patients to wear them for one hour on day one, two hours on day two, and so forth, until they can comfortably wear them all day by the end of the first week. Listen to your body. Temporary discomfort and muscle aches in the feet are normal to experience. A patient who experiences severe pain and/or difficulty walking or running while wearing the new orthotics needs to revisit their practitioner. Sometimes 1-2% of our patients have complex feet issues that a second fitting appointment is needed to modify the orthotics.
Join many others in healing

Kate Croteau
Absolutely amazing! I'm so glad that I found a place where I felt comfortable and Ramy does excellent work! This was my first time going to see a chiropractor so I was very nervous and skeptics, but they did not disappoint one bit! Excellent customer service and everyone is very friendly and helpful. Couldn't be happier with my experience!
Read on Google

Yadollah Parmoun
I was suffering from severe pain around my neck and down to my back for a year, which was caused by hard physical work and incorrect lifestyle. The pain had limited my activities considerably. Prior to me, my family had a very satisfactory experience with the Clinic, and were especially talking about Dr. Maryam Hassanzadeh's expertise, experience, and devotion to ...
Read on Google

Daniel Bermel
As an athlete, I've been seeing Ghaith for a hip impingement injury that was restricting me from sports/workouts. Ghaith helped me get back in the action! Its always a pleasure seeing him, as he's friendly & enthusiastic, he genuinely enjoys explaining the mechanics of the injury and discussing the big picture theory (which I love as a bit of a nerd & athlete). Thanks Ghaith & Kent Chiro-Med!
Read on Google