Head and Neck Pain in Ottawa
Head and Neck pain often occur from tension and repetitive muscle strain.
Poor posture, overuse, auto accidents and sports injury are common causes that can affect regions near the neck, including the head, jaw, shoulder and upper arms. The term "stiff" neck is often used to describe the pain that occurs when moving your neck, especially from side to side.
Did you know chiropractors can treat severe head and neck pain and injuries? Injuries such as jaw locking or pain in the jaw while eating, migraine or stress-related headaches, locked-up neck, text neck syndrome, neck disc herniation and arthritis can be successfully managed and healed through chiropractic care.
Common causes of head and neck pain:
Custom Tailored Treatment Plan
You might not think about how often you move your shoulders until they start to give you pain. The shoulder is the most mobile joint in the body and is subject to a wide range of injuries and conditions.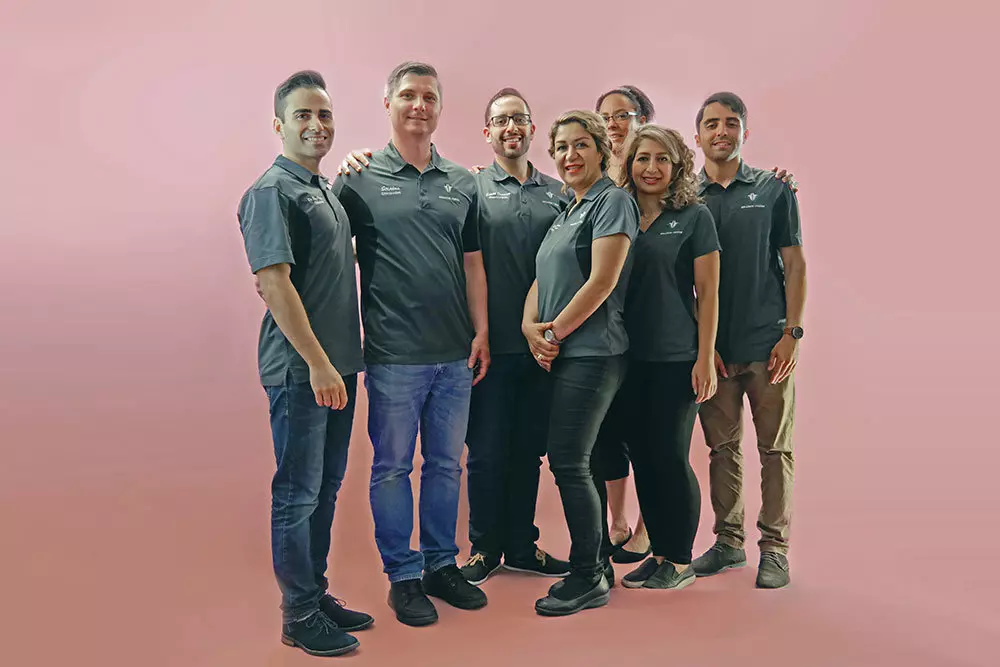 Chiropractors, Physiotherapist, Friendly Administrative Staff
How we treated severe neck torticollis
How we treated migraine headaches
Join many others in healing

Kate Croteau
Absolutely amazing! I'm so glad that I found a place where I felt comfortable and Ramy does excellent work! This was my first time going to see a chiropractor so I was very nervous and skeptics, but they did not disappoint one bit! Excellent customer service and everyone is very friendly and helpful. Couldn't be happier with my experience!
Read on Google

Yadollah Parmoun
I was suffering from severe pain around my neck and down to my back for a year, which was caused by hard physical work and incorrect lifestyle. The pain had limited my activities considerably. Prior to me, my family had a very satisfactory experience with the Clinic, and were especially talking about Dr. Maryam Hassanzadeh's expertise, experience, and devotion to ...
Read on Google

Daniel Bermel
As an athlete, I've been seeing Ghaith for a hip impingement injury that was restricting me from sports/workouts. Ghaith helped me get back in the action! Its always a pleasure seeing him, as he's friendly & enthusiastic, he genuinely enjoys explaining the mechanics of the injury and discussing the big picture theory (which I love as a bit of a nerd & athlete). Thanks Ghaith & Kent Chiro-Med!
Read on Google
Say Goodbye to
Pain and Hello to Relief
Tired of chronic pain? Kent Chiro-Med can help.

Our experienced chiropractors offer non-invasive relief with personalized plans, flexible scheduling, and a welcoming clinic.

Don't let fear stop you - schedule your appointment for a better life.
What time works best for you?
Mon-Thur
Friday
Saturday
Sunday
9 AM – 6 PM
9 AM – 3 PM
8 AM – 3 PM
Closed